News and

Forthcoming Events
9 March '22, 18.30.

"Patrick Wright on the Forgotten Sage of Sheerness". A talk about The Sea View Has Me Again at Waterstone's, Rose Lane, Canterbury. £5. Details and booking

here.
30 October '21
I'll be talking about the Thames estuary, and no doubt the Isle of Sheppey in particular, at the Flipside Festival's day "Searching For Albion", at Yew Tree Farm, Sweffling, near Saxmundham in Suffolk. Details and booking

here

.
13 October '21 (18.00-20.00)
"Blasted English: How We Got from D-Day to Brexit."

PW in conversation with David Edgerton, introduced by Anna Snaith. Held at King's College London (Strand) and sponsored by Repeater Books to mark the new edition of The Village That Died For England. Recording available on SoundCloud here.
30 September '21.
"Brexit was a performance. . ."

Some thoughts on Unwoke Englishness, published in The Guardian.

14 September '21.

Publication of the third edition of The Village That Died for England: Tyneham and the Legend of Churchill's Pledge. Revised text and a new Prologue entitled "The Case for Getting Up John Carey's Nose", which replies to the first edition's critics and reflects on the relevance of the book's arguments to those trying to understand Brexit today. Available (from my local bookshop)

here

.




*




9 September '21. 18.00 - 21.00, at Swedenborg House, London.

First showing of "Unfamiliar Territories", a filmed conversation between Ken Worpole and Patrick Wright. The screening was combined with the launch of the paperback edition of The Sea View Has Me Again and Ken's new book, No Matter How Many Skies Have Fallen. Film now available

here

.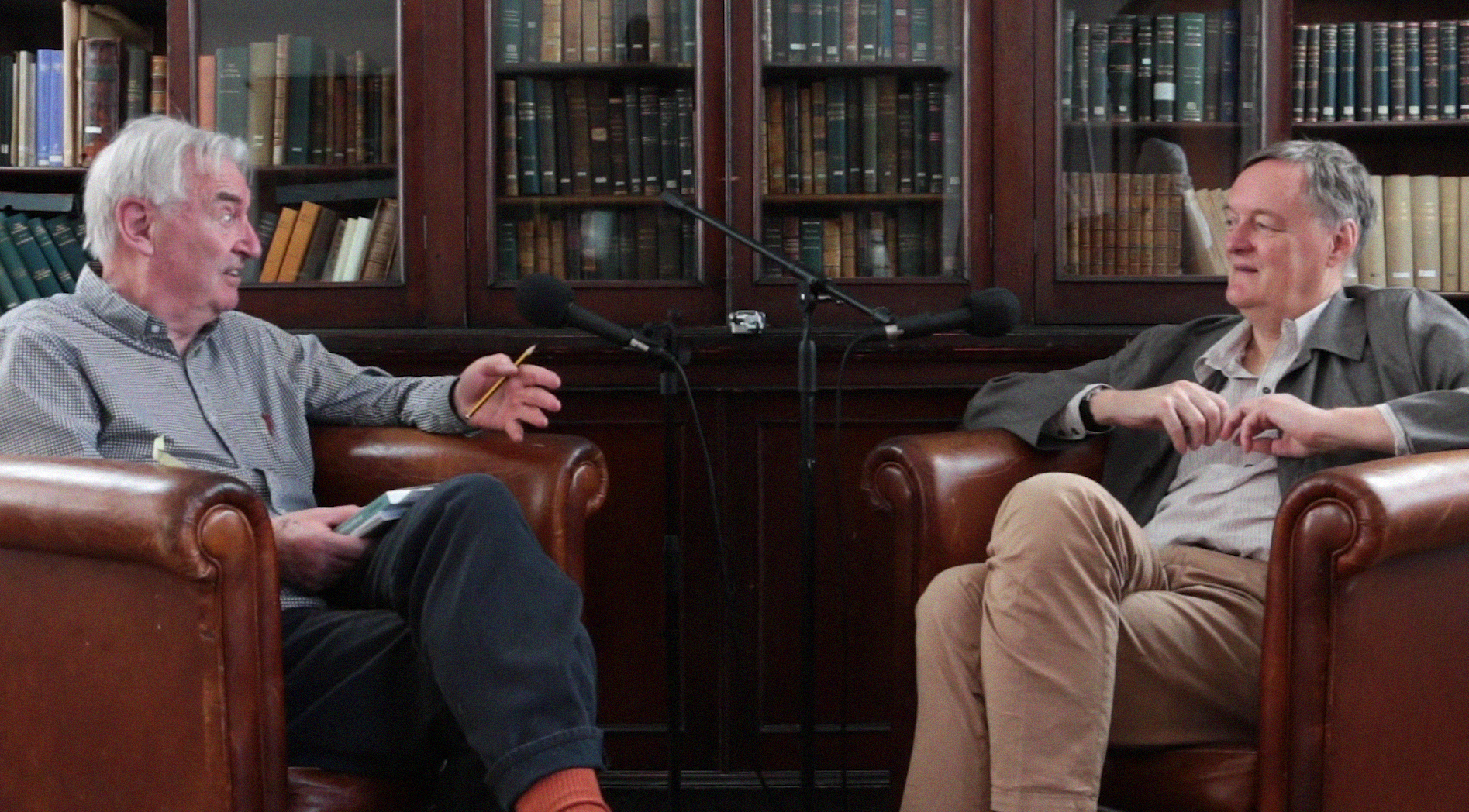 *




Recent Publications

"From Downton Abbey to the Blitz Spirit: Living with the Ghosting of Britain," conversation with Gerry Hassan, in Gerry Hassan and Simon Barrow (eds.), Scotland After the Virus, Edinburgh: Luath Press, November 2020.

[Longer version:] "'A decisive effort is necessary': heritage, Brexit and the British state: Gerry Hassan in conversation with Patrick Wright," Soundings: A Journal of politics and culture, London: Lawrence & Wishart, Vol. 76, Winter 2020-1, pp. 95-110. The accessible version, published in Eurozine, is available here.

"The man who would be Christ," (bout Donald Trum). First oublished by the New Statesman on 17 June 1988. Resurrected and republished on 28 October 2020

The English Fix is a series of seven 28 minute radio documentaries made and broadcast after the Brexit referendum of 23 June 2016. Concerned with English rather than British identity, they considered the influence of encroachment narratives on both sides of the political spectrum. The programmes were broadcast in two series by BBC Radio Four in February 2017 (Series 1) & September 2017 (Series 2). It. was a pleasure to work with the various producers involved, and I remain grateful to Gwyneth Williams, then Controller of Radio 4, who was responsible for encouraging them into existence.